Prices Chalet le Panoramic
flat rental in La Rosière
Our prices and availability are always up to date on our website, so you can book your holiday at a low price with complete peace of mind.
You can choose an all-inclusive package with 6 day Espace San Bernardo ski passes except for the New Year period and the 4 week February holiday.
If the period you wish to book is already booked, please leave us your details in case there is a cancellation.
CANCELLATION CONDITIONS For this winter 2023,
You have the possibility to book your stay and to cancel it without any fees for any justified reasons related to the covid, such as
Closure of the borders of the client's country and/or France
Confinement or isolation period imposed in the client's city or country of origin
Client testing positive on presentation of medical evidence
Restriction of movement imposed by the customer's country of origin or France
Closure of La Rosière resort or our residences for health reasons
The above measures must be in force at the time of cancellation.
Justification:
Extract from the official websites of the prefecture or the client's country for reasons of confinement, traffic restriction or fourteen.
Exclusions :
– Any request related to the non-opening of the ski lifts except in the case of a reservation of an all-inclusive stay accommodation + ski lifts for which the cancellation without expenses remains valid.
Please note that if certain activities that are usually open in winter are closed or restricted by administrative decision (swimming pools, spas, cinema, ice rink, bars, restaurants, French-Italian connection, etc.). This does not constitute a reason for compensation or cancellation without charge.
For cancellations without reason, the deposit will be refunded up to 30 days before your arrival only.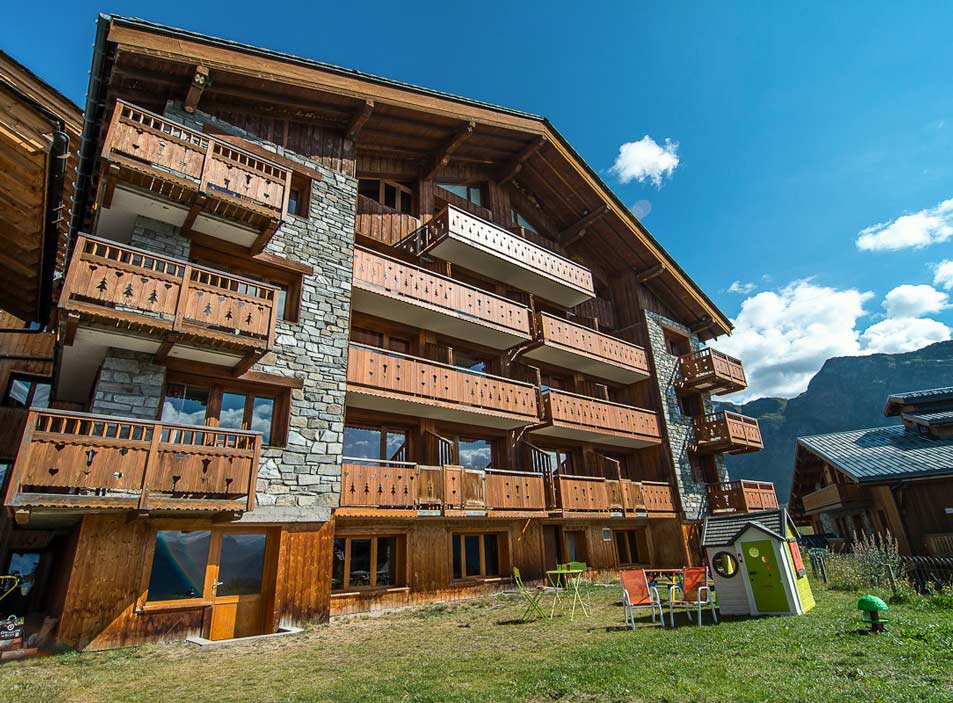 Panoramic chalet rate
Our best rates and availability are always up to date on our website, so you can book with peace of mind at Tyrol-Panoramic in Savoie.
To get the most benefits at the best price, choose the All-inclusive package with the 6-day Espace San Bernardo ski passes except during the New Year and the 4 weeks of February holidays.
Arrival is from 2pm until 8pm. If you wish to arrive later, no problem. Departure is at 9.30am – 10am maximum.
During your stay in your Panoramic residence, you will have free access to the indoor swimming pool with spa and to our animations for children and adults. For children under 5 years old, the stay is free. Do not hesitate to contact us for the loan of baby cots, bed rails and high chairs on request.
Linen is offered to travellers by train or plane.
In addition, the tourist tax from 18 years old:
1.5 €/person/night.
Optional:
Without reservation: Sheets 15 € the big ones, 13 € the small ones, towels 7 € the bath sheet, 5 € the towel.
With reservation: Garage 50 € per week, baby bed offered.
Dogs allowed 40 € per week.
Cleaning at the end of your stay from 40 € to 130 € depending on the flat.
Very interesting all-inclusive (accommodation + 6-day ski pass) for certain periods, you can make a simulation on our website or ask us for a quote by phone on 0479068055.
In summer, opening from 2 July to 3 September 2022.
For winter 2023: online availability, please contact us by email info@tyrol-panoramic.com specifying the date and number of people if you wish to be put on our waiting list.
Our bargains and promotions in Savoie
In December, January, March and April, let yourself be tempted by the accommodation + 6-day France-Italy ski pass package, you'll make great savings!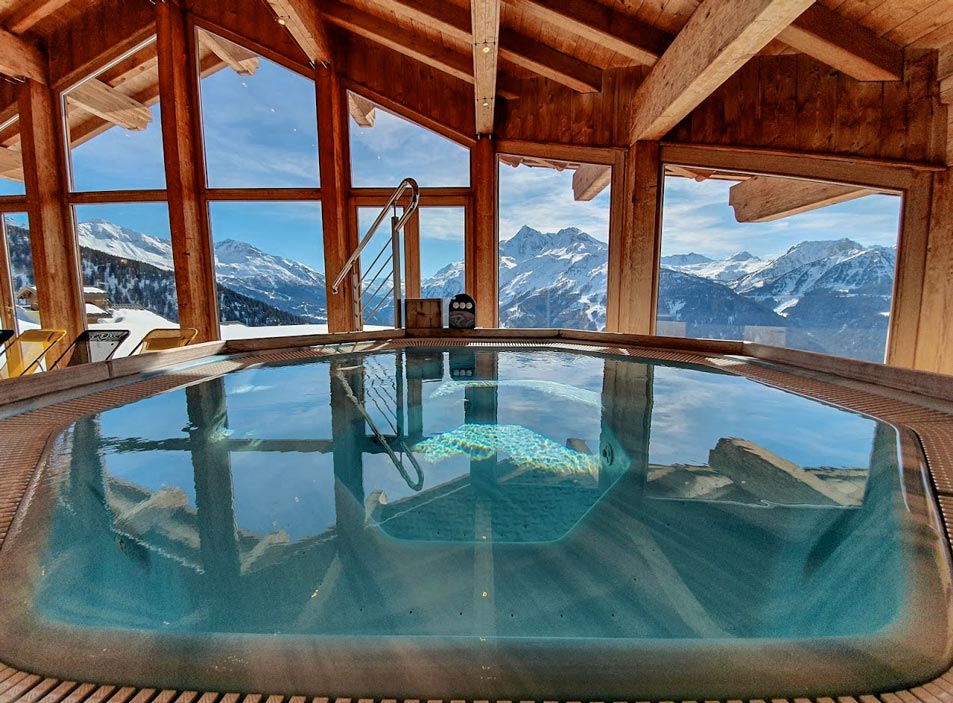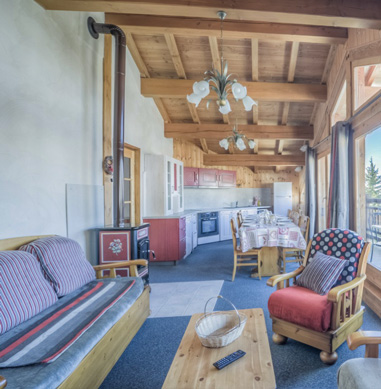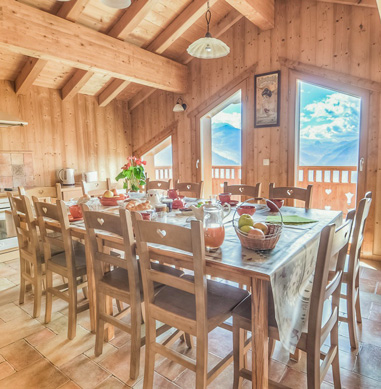 In Tyrol – Panoramic , All inclusive with accommodation + 6 day ski pass (package prices to come for 2023)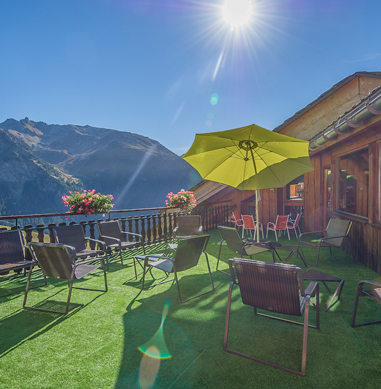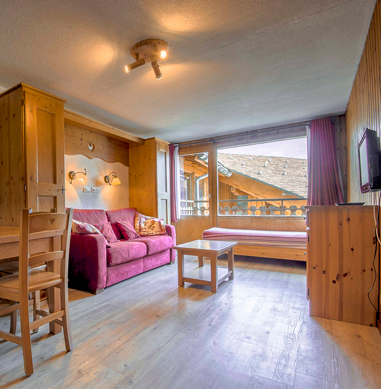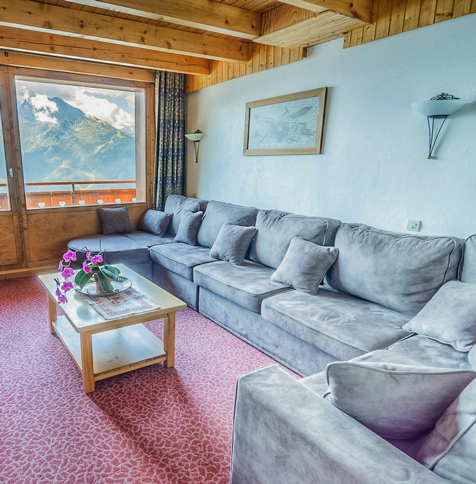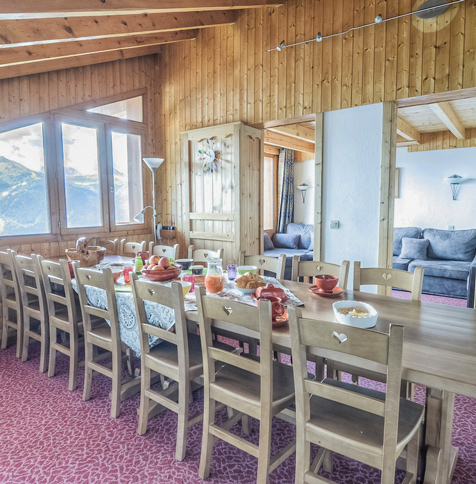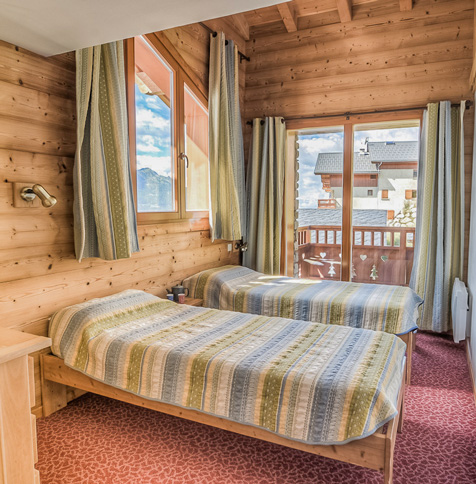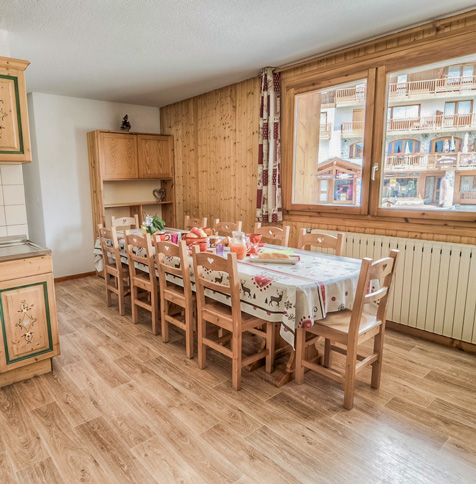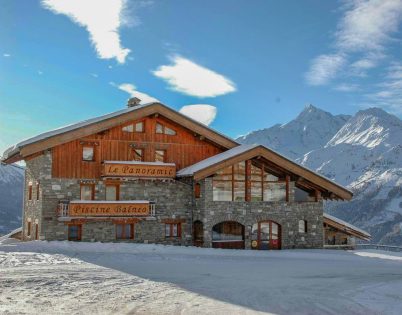 Our proposed ski passes:
Free ski passes for children under 5 years old.
Reduced packages for children from 5 to 12 years old.
Reduced packages for seniors from 65 years old.
You can also take advantage of discounts on Saturdays throughout the winter at www.jeskieausoleil.com.
You can change and use our common areas on Saturdays to go skiing.
One of the best prices in La Rosière
The Tyrol and the Panoramic prefer direct contact with their guests. To thank you for your trust and loyalty, the best prices are guaranteed on our website. You can also order your ski passes through us and you will be a winner! No last minute prices because the prices are always the same, a question of fairness towards our regular customers who book from one year to the next.
By booking from a third party website, you lose the advantage of the best price, but you also lose the assurance of a closer service by going through an intermediary when booking your stay at La Rosière.
The best price guarantee applied on our website allows you to benefit from a quality service at the best price. Good reasons to book on our website:
The best guaranteed rate.
Direct handling of your booking, so easier to change!
No booking fees.
A secure payment.
Refunds on D-30 for all reasons for winter 2023.
Tyrol-Panoramic partner offers
In the resort of La Rosière, here are our partners for a successful holiday:
Le Planica – Chalet with indoor pool and spa
8 flats for 2 to 20 people for rent at the foot of the slopes in La Rosière, with an indoor heated swimming pool and spa at Fiona GAIDE's (our sister-in-law).
Colette Sport – Centre Rosière
Colette and Mathieu Maitre, ski instructors at La Rosière, will be able to rent you high quality equipment to improve your skiing. Jean-Marc can even make your own skis for you…! Book your skis, snowboards … online next to Tyrol, get discounts with the code tyrol at Colette Sport.
Olympic Sport – Les Eucherts
Marc Pirard and his team will welcome you in front of our Panoramic residence… very convenient on the place des Eucherts. Book online your skis, snowboards … get discounts at Olympic Sports with the promo code OLYMPICPANORAMIC.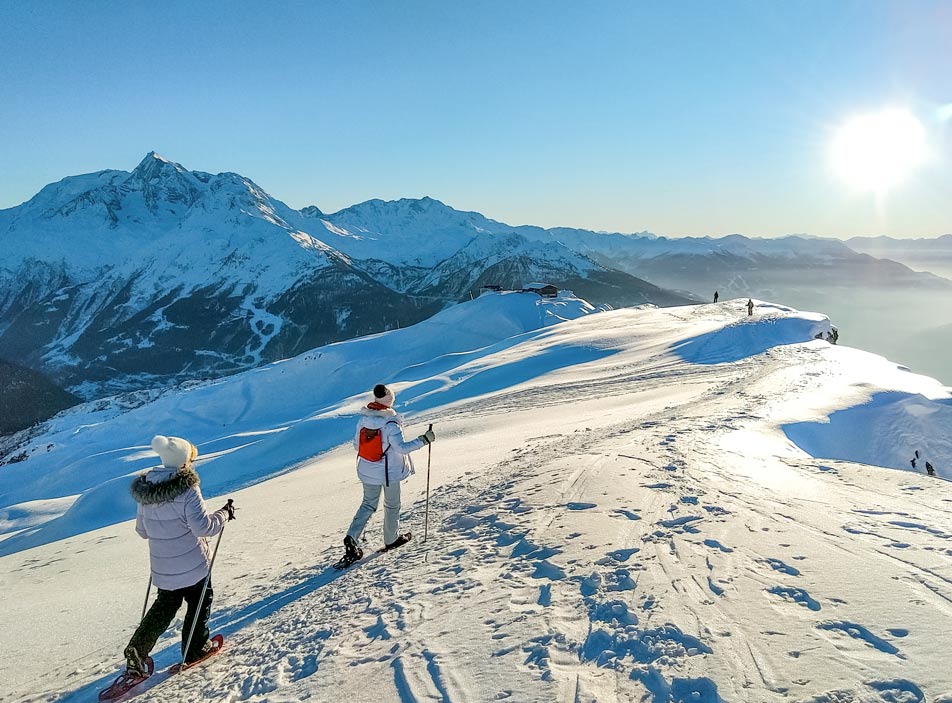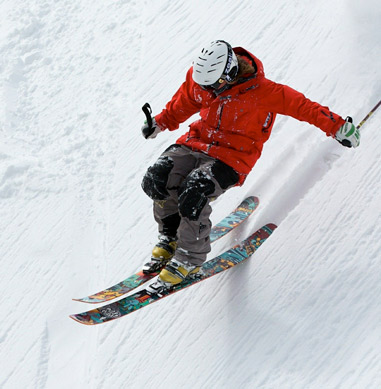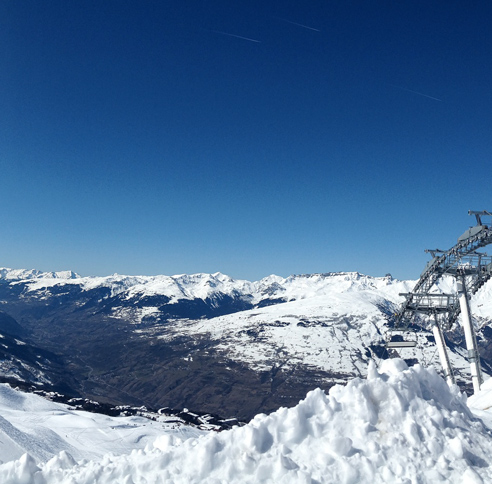 ESF La Rosière
Marina and Roger are ski instructors at the ESF in La Rosière. Take advantage of a 20% discount on group lessons outside the school holidays (booking form to be requested by email). Book your ski and snowboard lessons online with the ESF La Rosière!
2 departures for ski lessons :
At Les Eucherts, in front of the Panoramic with kindergarten and nursery.
At the Centre, 200 m from the Tyrol with kindergarten and nursery too !
La Rosière
Official website of the resort of La Rosière in Savoie in the Northern Alps to discover all the activities and events in winter and summer. Connected to the resort of La Thuile in Italy, ideal for trips to good Italian restaurants!
La Rosière – Ski passes
Order your ski passes online and collect them from the Tyrol or Panoramic reception. Ski on a Franco-Italian domain with 150 km of slopes.
Golf de la Rosière
Mountain golf course located in La Rosière, open only in summer, a beautiful 9-hole course with a magnificent view of the valley and a very friendly atmosphere.
Family Plus
Our Tyrol and Panoramic residences have the Family Plus label: baby kit, bath, cot, high chair, free weekly stay for children under 5, special games and activities.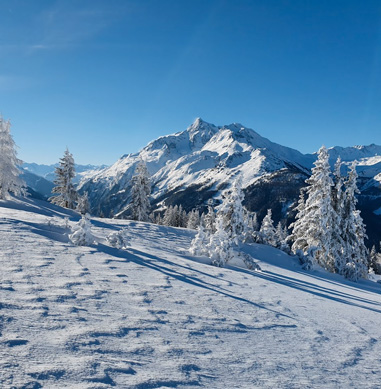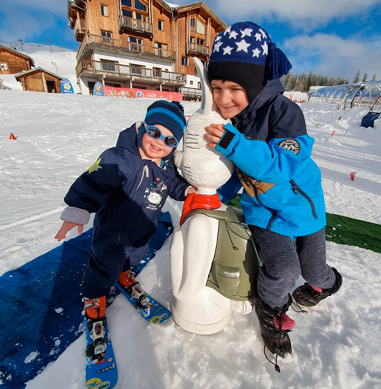 Discover the rentals and the pool