Resorts near La Rosière in Savoie
In the heart of the Haute Tarentaise, the Tyrol-Panoramic apartments in La Rosiere are surrounded by France's top ski resorts.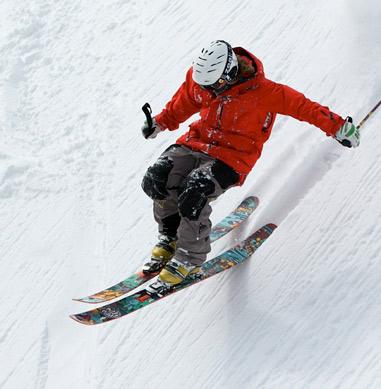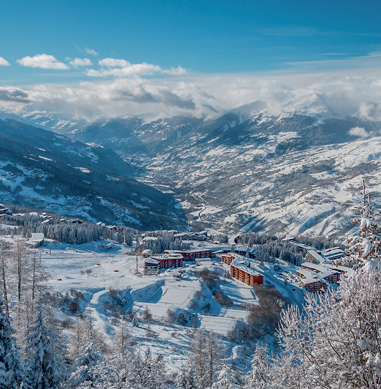 Ski resort of Val d'Isère
The architecture of Val d'Isère with its white stone and slate roofs has an unmatched cachet. Wander through its narrow streets and enjoy shopping in the beautiful mountain shops and then taste a pastry at Chevallot (meilleur ouvrier de France), a real delight!
The ski area with its 330 km of slopes and its incredible off-piste itineraries is a treat, our grandfather Esther Gaidet was a ski instructor in 1954 in Val d'Isère, he used to spend the winter up there and come back to la Rosière in the beautiful spring days. Roger and Gisèle also worked in Val d'Isère before opening their first hotel in La Rosière.
We have a special attachment up there, we love to go skiing in early May to visit our friends.
Ski resort of Tignes
A station that has undergone multiple twists and turns with the arrival of the dam in 1952, the 500 Tignards had to leave their homes engulfed by the waters. With a wall 180 m high and 300 m long, this dam was a real upheaval for its inhabitants.
Tenacious and ambitious, they rebuilt their homes higher up and became hoteliers, ski instructors, ski patrollers, bar and restaurant owners, all players in the creation of the resort of Tignes.
Now renowned for its envious youth of strong sensations, summer and winter it offers outstanding activities: diving under the lake in winter, water jumping in summer, skiing on the glacier almost all year round, an aqualudic space the Lagoon opening onto the lake and hiking in the Vanoise National Park. We particularly like the plateau de la Grande Sassière to see hundreds of marmots, chamois, ibex and this magnificent lake of Sassière surrounded by the Glacier de la Tsanteleina.
We recommend a short stop at the restaurant "La ferme des 3 Capucines", where you can taste and buy Amandine's Alpine Beaufort directly!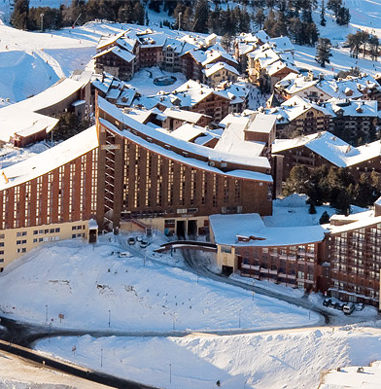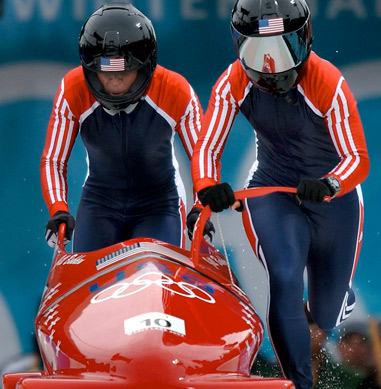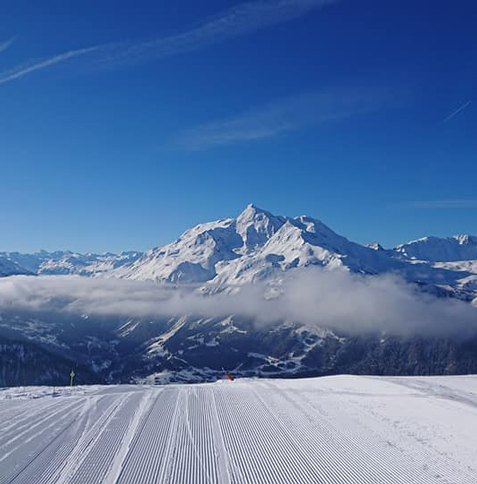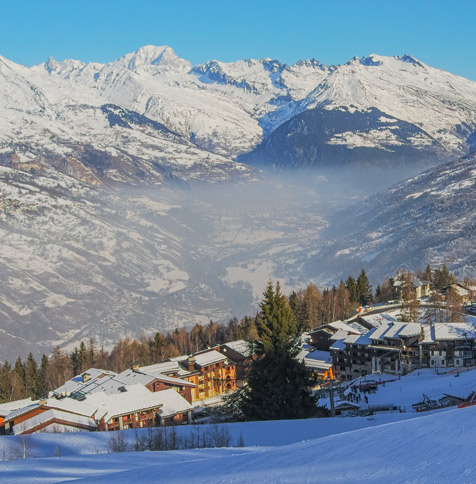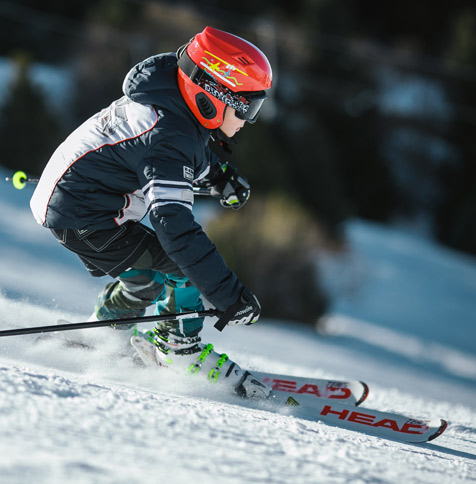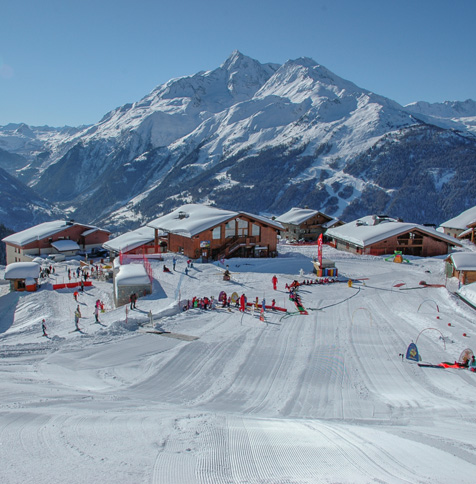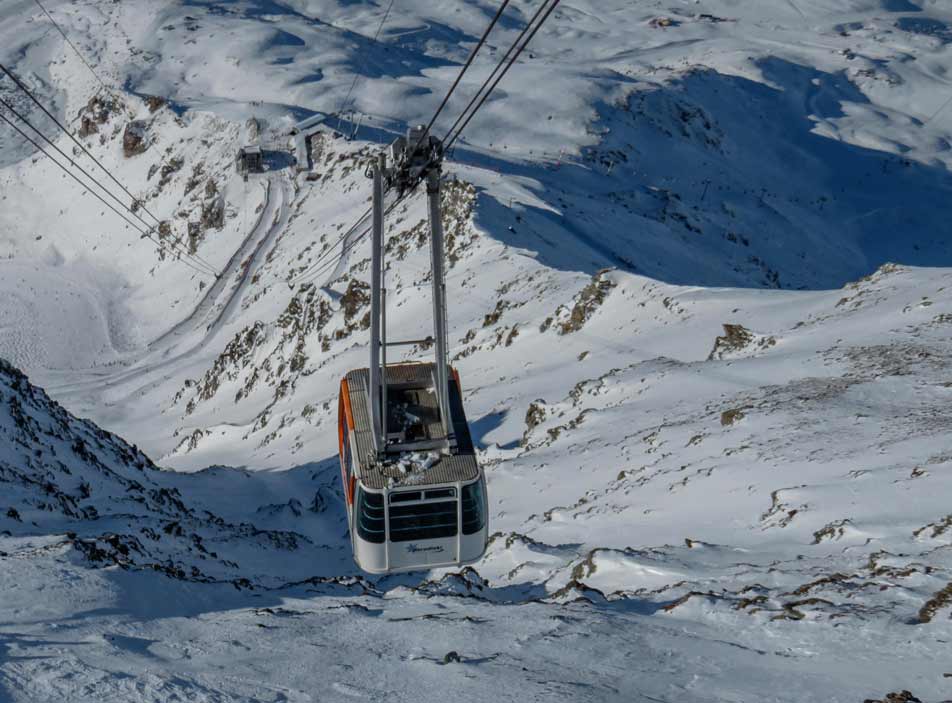 Les Arcs: 4 resorts in one!
Les Arcs have a very particular architecture, Charlotte Pérriand true mountain girl at heart will imagine the integrated ski resort between 1967 and 1989 with the developer Roger Godino. Buildings combed through the slope to leave an open view from every floor. "As always, I advocated integration: architecture-equipment-environment, highlighting an interior volumetry made of harmony, in relation to the mountain landscape, always present, superb."
It is to be seen!
The last of the 4 resorts is les Arcs 1950 created in 2003, a new concept resembling the Mont-Tremblant resort in Canada, it was thought and realized in 1 time, everything is orchestrated so that each building has a function for the good progress of a stay.
We enjoy riding down the mythical trail from the Aiguille Rouge, 3226 m of altitude to the village of Villaroger, 1200 m of altitude, a 7 km descent for 2000 meters of negative vertical drop! Contemplate theexceptional panorama of the French Alps, Mont Blanc, the 4000 m of Switzerland and Italy and admire La Rosière seen from the front!
Skiing in La Plagne
Created in 1961 as La Rosière now has 11 resorts with over 50,000 beds, it is the largest French ski resort.
The Paradiski ski area (Les Arcs and La Plagne) with 425 km of ski runs makes it the 2nd largest ski area in the world. Wow!
We recommend an activity you won't find anywhere else: a bobsledding down the mythical 1992 Olympic track.

Discover the Rosiere and the Aosta Valley